CANOPY THEATRE 26th JUNE 2021
Welcome return to Beccles for this in-demand folk duo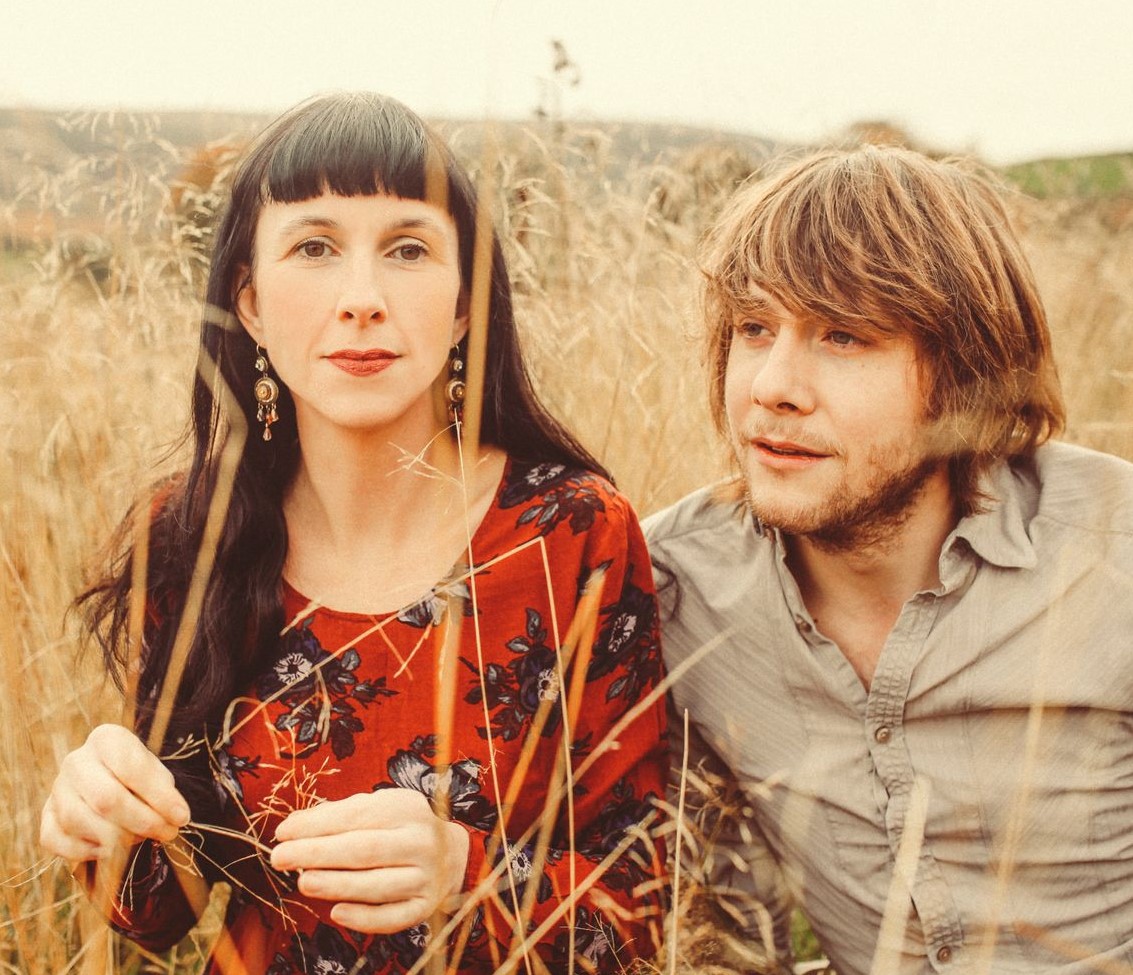 Huddled 'round a single microphone, singing intimate duets with just mountain dulcimer, dobro and guitar, Hannah Sanders & Ben Savage are an acoustic duo that sound classically timeless, yet their music is unique. Since emerging in 2016, the duo have recorded two studio albums, Before the Sun (2016) and Awake (2018), produced by award winning producer David Travers-Smith in Toronto. Both albums have gathered praise for the craft and skill of their musical writing and arranging.

The duo have toured the UK, North America and mainland Europe (and played at the West Java World Music Festival, Indonesia in 2019), enrapturing audiences with the sparkling beauty of their acoustic style.

They have shared stages with, and opened shows for, Americana and folk luminaries such as Sarah Jarosz, Martin Simpson, Seth Lakeman and Oh Susanna. Fleetingly, they may evoke a memory of Gram Parsons & Emmylou Harris, Shirley Collins & Davey Graham or Gillian Welch & David Rawlings, but their distilling of musical influences from both sides of the Atlantic produces a refined sound that is decidedly their own.

The material is as joyful as it is intense, but the common factor is the duo's warmth and confidence in each other; their natural ease and connection is clearly evident on the recorded music, and a genuine pleasure to witness on stage.

'A stream of brilliant music - they should be rated among the elite when it comes to UK folk' Rob Ramsey, Maverick

'Their performance is perfectly honed, faultlessly presented and demonstrates that they are clearly a match made in musical heaven. The songs are filled with messages of hope and promise. The dynamic between the duo is electric and their eclectic mix of music is refreshing.' The Atkinson, Southport

'An exquisite soundscape, which is the result of passion, precision and unbridled intimacy' R2 Magazine

'This is folk music for everyone – a master-class in proficiency, an exercise in individuality and a declaration of love of the folk tradition from both sides of the Atlantic' Spiral Earth

'Spellbinding... Hannah and Ben were born to play and sing together'Froots
Tickets for this socially distanced show are very limited, cost £12 and are available in advance only from www.ticketsource.co.uk/martello-promotions