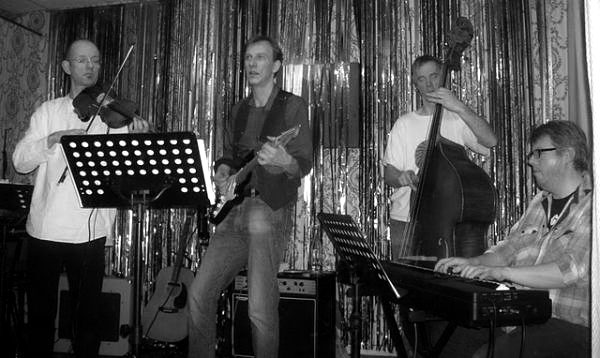 Beatroot are playing in DecemberNorfolk Ceilidhs were being held at the John innes Centre until March 2020, when Covid 19 put a stop to them. We restarted on 08/10/2021, as Mardles Ceilidhs at the Costessey Centre, Longwater Lane, NR8 5AH. Many of the Mardles team helped make Norfolk Ceilidhs possible by playing, calling and organizing. All the dances are called so no experience is needed!
Please email This email address is being protected from spambots. You need JavaScript enabled to view it. in order to book tickets (£8/£6 for under 16s) in advance as numbers permitted in the hall are limited - you will be sent a confirmation email that includes the bank details to credit. If the tickets remaining (shown below) has gone negative then we are sold out and there is a waiting list.
Covid points to note, please -
Please only attend if you are completely well, please take a lateral flow test if you have any doubts
Please use hand sanitiser before each dance, please bring your own sanitiser.
The doors will be open, so bring something warm to wear in between dances
Other points -.
We will be starting dancing at 19:30 and finishing at 21:45 because we have to be out of the car park by 22:30
There is no bar at the hall but there is a kitchen with mugs, kettles and glasses. You are welcome to bring your own drinks, including tea and coffee but please wash up at the end!

If you bring alcohol then there is a corkage fee of £1 per 500ml can which we will have to pay to the Whitwell Railway as they hold the drinks licence for the hall. There will be a tub for you to put your cash fee into or you can pay it in advance when you buy your tickets.
---
We publicise other dances on our Featured Events page.
Please follow our Facebook page or join the Google group mailing list to be kept informed.
There is a long history of public ceilidhs in Norwich - maybe you can fill in some dates for us! Please This email address is being protected from spambots. You need JavaScript enabled to view it. any info.
Labour party held dances
Reeldance Organization held dances at Keir Hardy Hall on St Gregory's Alley until 2014
Norfolk Ceilidhs at John Innes Centre from 2015 to 2020
Covid!
Mardles Ceilidhs at Costessey since Oct 2021