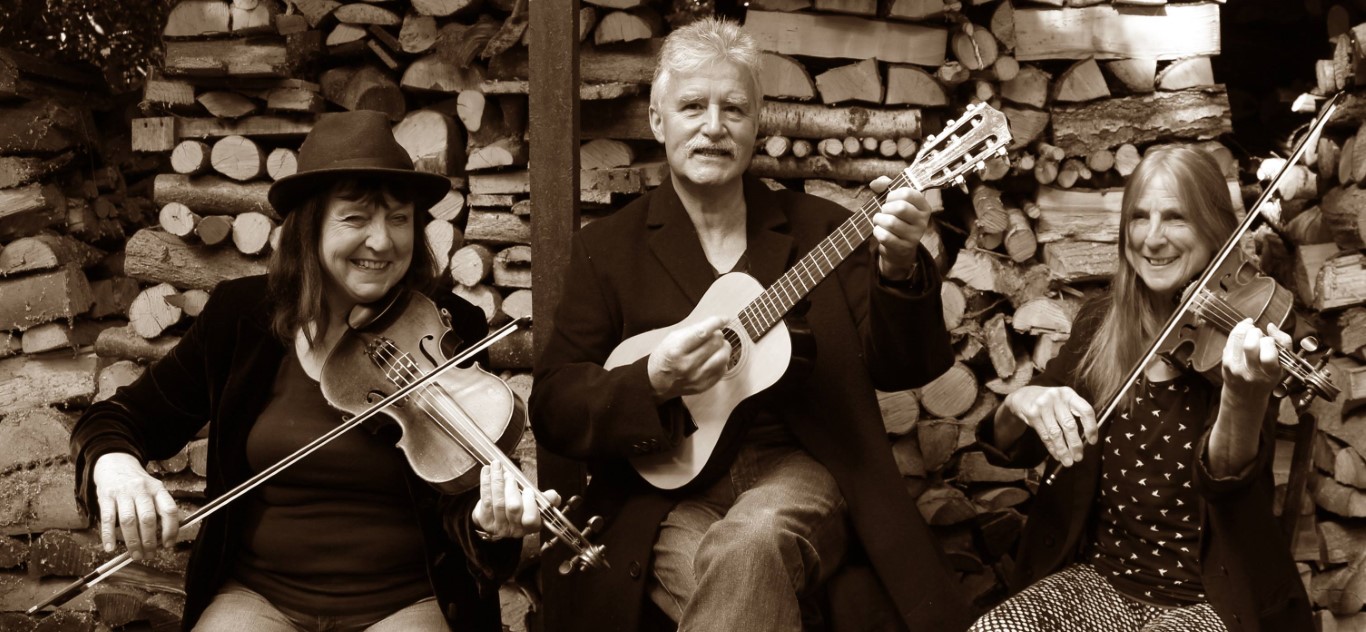 The Marisca Trio are our band for December
Norfolk Ceilidhs were being held at the John innes Centre until March 2020, when Covid 19 put a stop to them. We restarted on 08/10/2021, as Mardles Ceilidhs at the Costessey Centre, Longwater Lane, NR8 5AH. Many of the Mardles team helped make Norfolk Ceilidhs possible by playing, calling and organizing. All the dances are called so no experience is needed!
We will be restricting numbers in line with Covid guidance so please email This email address is being protected from spambots. You need JavaScript enabled to view it. in order to book tickets (£8) - you will be sent a confirmation email that includes the bank details to credit.
Covid points to note, please -
As a result of the added concerns due to Omicron, we are asking people to take a Lateral Flow Test on the day of the dance
Please only attend if you are completely well and have been double vaccinated or had a negative test in the previous 48hrs
We will ask you to hand sanitise before each dance, please bring your own. Wearing a mask is optional
The doors will be open so bring something warm to wear in between dances
We won't be doing any dances such as Lucky 7 which involve mass partner swapping or handclapping
We will only hold hands with partners - hand holding with others will be replaced with elbow swings or hands on shoulders or Do Si Dos etc
People can come without partners but we would encourage them to dance with the same person for at least half the evening
Other points -.
We will be starting dancing at 19:30 and finishing at 21:45 because we have to be out of the car park by 22:30
There is no bar at the hall but there is a kitchen with mugs, kettles and glasses. You are welcome to bring your own drinks, including tea and coffee but please wash up at the end!

If you bring alcohol then there is a corkage fee of £1 per 500ml can which we will have to pay to the Whitwell Railway as they hold the drinks licence for the hall. There will be a tub for you to put your cash fee into or you can pay it in advance when you buy your tickets. The licence holder will run a bar but we would have to guarantee them a high minimum turnover.
---
Download a poster for the next dance
---
Please follow our Facebook page or join the Google group mailing list to be kept informed.
There is a long history of public ceilidhs in Norwich - maybe you can fill in some dates for us! Please This email address is being protected from spambots. You need JavaScript enabled to view it. any info.
Labour party held dances
Reeldance Organization held dances at Keir Hardy Hall on St Gregory's Alley until 2014
Norfolk Ceilidhs at John Innes Centre from 2015 to 2020