It's an odd story, but I think one worth telling, as it has to do with folk music and it concerns musicians who lived and played in East Anglia.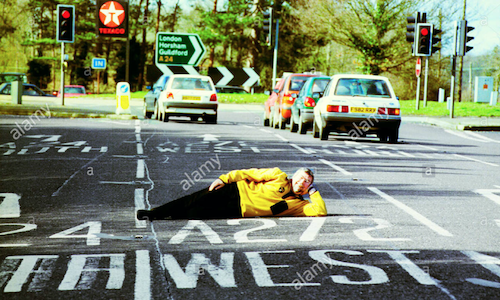 It began in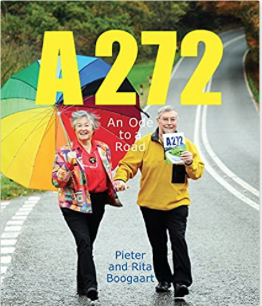 March 2000 when I came across a photograph in a newspaper of a Dutch man lying across a main road in the middle of Sussex, an area I had been brought up in. It turned out that the road was the A272, stretches of which I was quite familiar with. The road starts near Mayfield where my parents used to live, runs through dozens of towns and villages including Newick where ceilidh bands I've been in played, and ended up in Wiltshire where I lived for a few years
The Dutch man lying in the road turned out to be Pieter Boogaart and amazingly, almost incomprehensibly, he'd written a book about this old east-west main road: A272 Ode to a Road. His wife Rita, an art historian, was responsible for the photography. It's a travel book of sorts, but one like no other I had come across. The pages are divided into different sections - a central part which is the basic narrative travelogue along the A272, and around this, there are notes and photos of places of interest on either side of the road. Pieter's interesting design helps to make this a unique publication.