CHRISTINA ALDEN & ALEX PATTERSON
Canopy Theatre, Hungate Church Beccles Saturday 29th January at 8.00 p.m.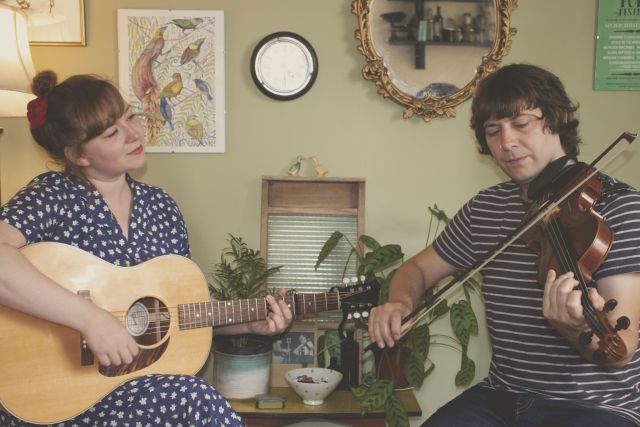 Christina Alden and Alex Patterson are the main songwriting force with award-winning Norwich based trio Alden, Patterson & Dashwood.
Christina & Alex have been playing together for over 7 years performing songs and tunes (many of which are original compositions) on guitar, fiddle, tenor guitar, banjo and shruti box.

As part of Alden Patterson and Dashwood they have toured extensively throughout the UK and Europe, with headlining shows plus a 23 date tour with Show of Hands, an appearance at Glasgow's famous Celtic Connections and main stage slots at many of the UK's most prestigious folk festivals.