SHACKLETON TRIO with CHRISTINA ALDEN & ALEX PATTERSON
CANOPY THEATRE, HUNGATE CHURCH BECCLES
SATURDAY 18th FEBRUARY 8.00 p.m.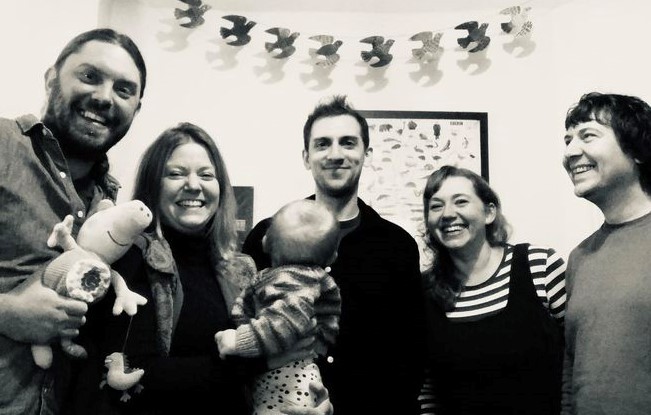 A wonderful evening of acoustic music lies ahead with a very special collaboration between 2 of East Anglia's leading folk acts – the Shackleton Trio and Christina Alden & Alex Patterson.
Frequently referred to as one of the hardest working bands on the scene, The Shackleton Trio are an "in demand" name on the UK and international folk circuit. They have been featured on Mark Radcliffe's Radio 2 Folk Show and BBC Radio 4, with Five star reviews, and an appearance on Cambridge Folk Festival's main stage alongside a host of UK and European festivals and international tours.
The Shackleton Trio are Georgia Shackleton (fiddle, vocals), Aaren Bennett (guitar) and Nic Zuppardi (mandolin). Natural talents of the folk tradition, their self-penned material blends seamlessly with their imaginative yet authentic re-workings of traditional folk standards, influenced by British, American and Scandinavian folk traditions, with a regional twist from the group's native East Anglia.
They released their critically acclaimed third album "Mousehold" in 2022 and have since been touring extensively in the UK and across mainland Europe.
https://www.shackletontrio.co.uk