ANNIE DRESSNER + Dan Wilde – Saturday 17th September
CANOPY THEATRE BECCLES 7.30 p.m. £10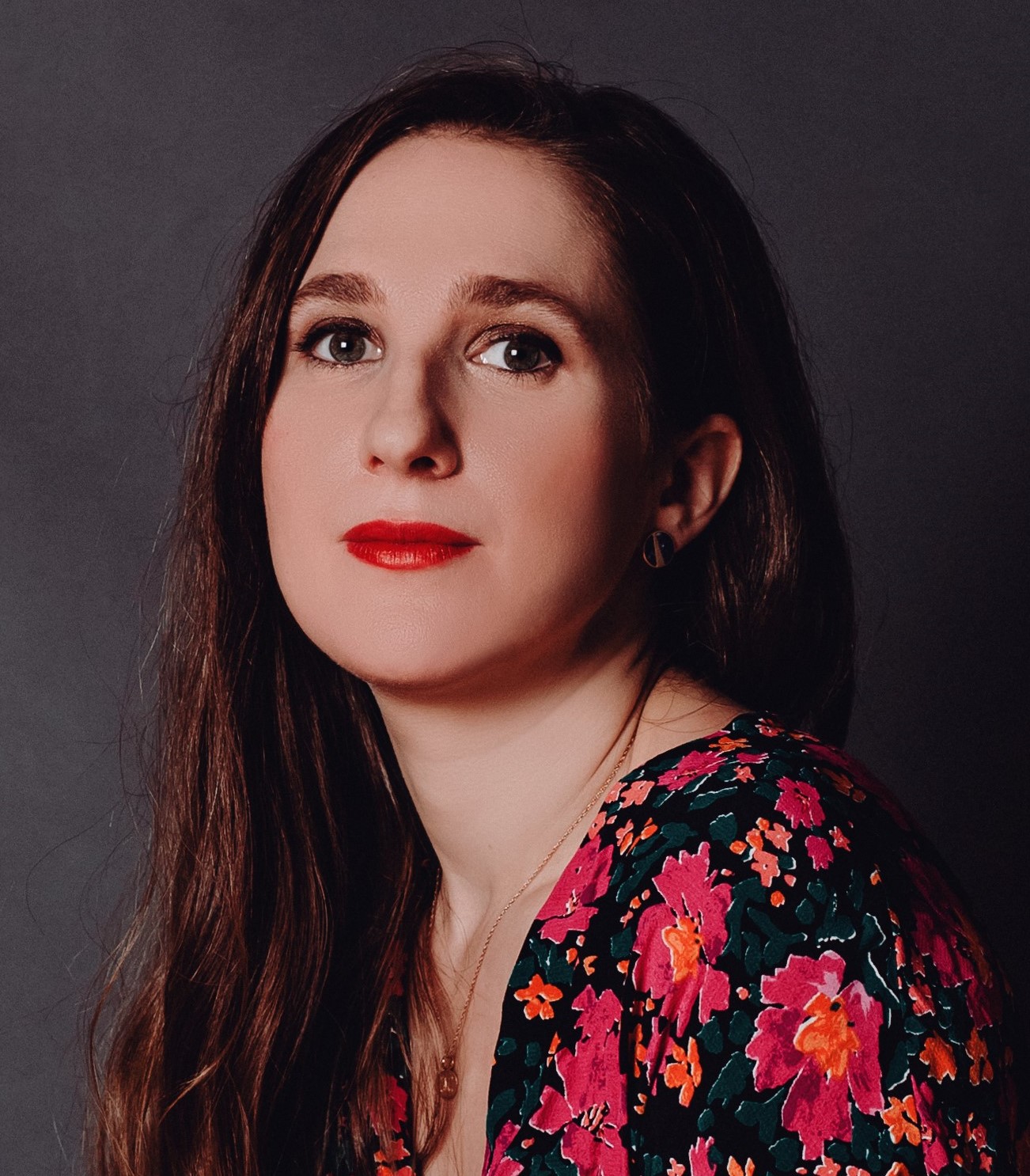 Annie Dressner brings her headline 'I've Always Been Like This' Tour to Beccles in September 2022, following the release of her single of the same name on 2nd September.

Since moving from her home town of New York City to the UK ten years ago, singer-songwriter Annie has garnered rave reviews for her recordings and live performances. From her debut album 'Strangers Who Knew Each Other's Names', her EP 'East Twenties' and her second full-length release 'Broken Into Pieces', Annie has gone from strength to strength.

Her straightforward lyrical style, sharp ear for wordplay and crisp, lilting vocals offer listeners a front row seat to her stories. Her songs have received considerable airplay on Radio 2 and 6 Music and Radio 1 (via her co-write with Saturday Night Gym Club 'The Nowhere Team'). She released her third album, 'Coffee At The Corner Bar' in 2020.

Annie has collaborated and co-written songs with many artists, including David Ford, Polly Paulusma, Matthew Caws and Nigel Stonier. She has performed at the Green Man Festival, Secret Garden Party, Cambridge Folk Festival, Cluny2, Green Note, Norwich Arts Centre and Cambridge Junction amongst many other venues and has shared stages with Echobelly, Emily Barker, Simone Felice, The East Pointers, David Ford and Lucy Wainwright Roche.

Recently, she was shortlisted for Female Artist of the Year 2020 by Fatea Magazine.
AMY GODDARD – Saturday 3rd September Canopy Theatre Beccles 7.30 p.m.
We are pleased to welcome back Amy Goddard to north Suffolk after her well-received performance at the Seagull Theatre in Pakefield last October.

Originally from South Wales and now based in Hampshire, Amy is a folk artist with a flair for story songs. She won FATEA's Song of the Year award in 2016 for "Down In The Mine." She designs her own album covers and performs with a hand-crafted guitar that she built herself.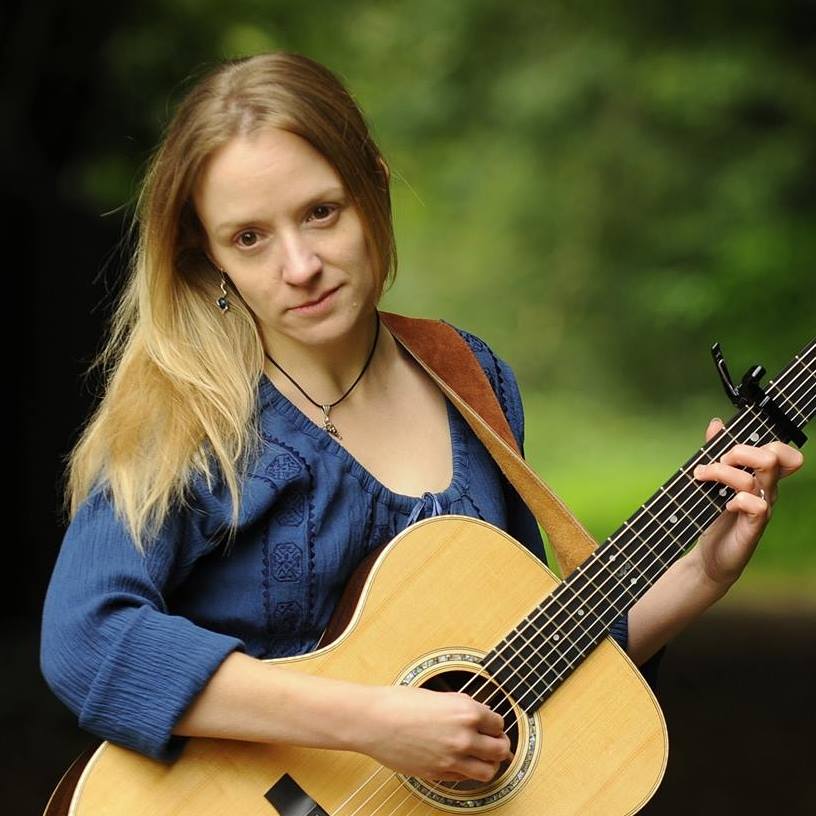 Her songs cover personal matters, history, legend and social comment. Amy has loved folk and acoustic music since her childhood when she discovered the music of Simon and Garfunkel. She loves to combine her creative skills in building guitars, writing and recording her songs and creating a complete work of art in the form of an album.

Her voice has been likened to Sandy Denny and Joni Mitchell for its clear, pure sound - a voice that will be heard to full effect in the excellent acoustics of the Canopy Theatre.

Amy's 2019 album "Always A Dreamer" was rated No. 2 in the critics' choice "album of the year" in Country Music People magazine (ranked higher than artists such as Willie Nelson, Dolly Parton and Bob Dylan) – a major achievement for a UK artist!
She has recently completed the recording of her third album of original material; called "Rise" it is released on 22nd July.
Tickets are £10 and are available from www.ticketsource.co.uk/martello-promotions

For more info, music and video visit:- https://www.amygoddardmusic.co.uk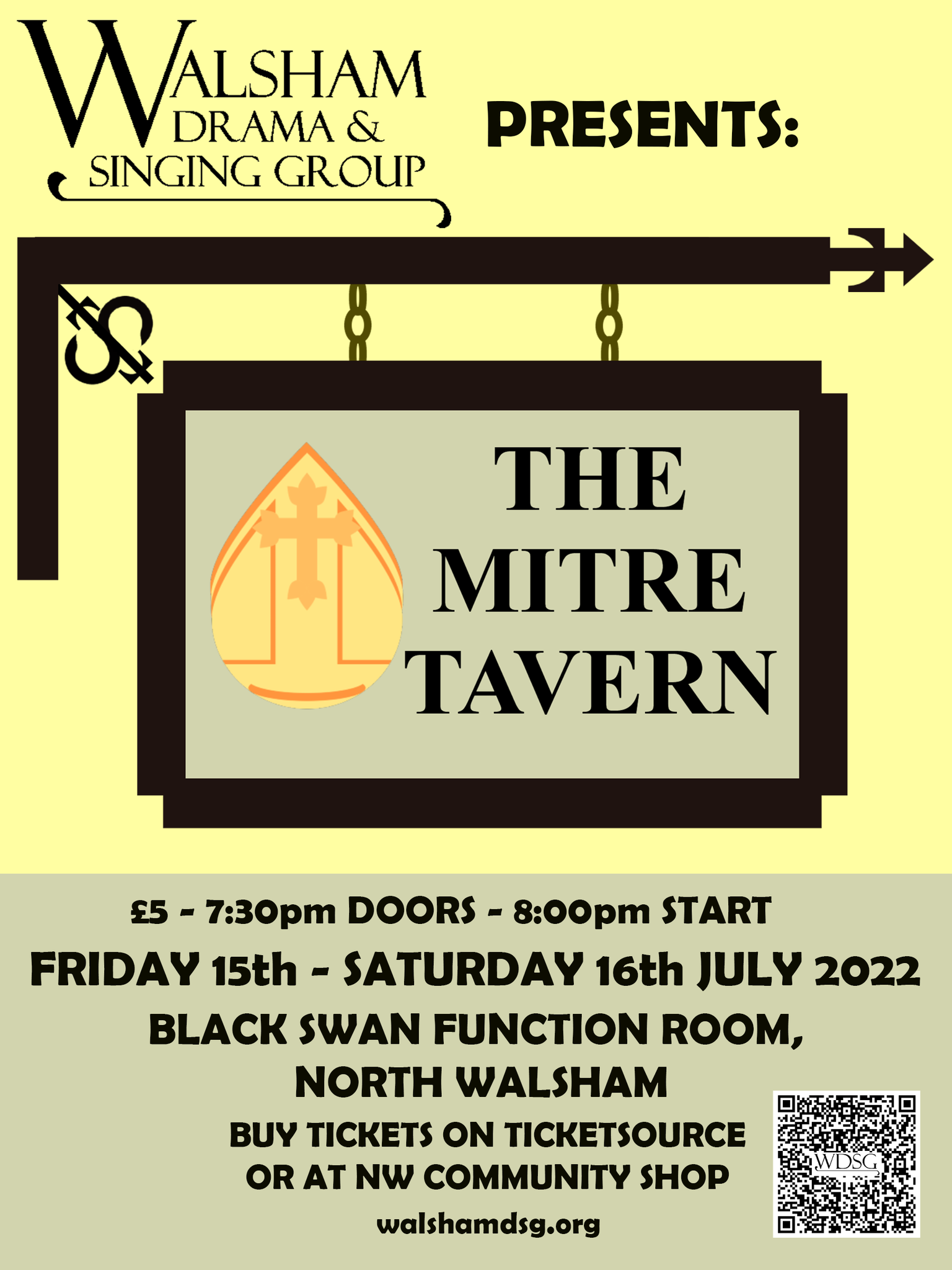 Walsham Drama and Singing Group, a local voluntary performance group are presenting an original production on July 15th and 16th, "The Mitre Tavern", a "re-imagining" of the final days of the Mitre Tavern pub, in North Walsham, which closed in 1892.
The show combines drama, music and song, to portray the atmosphere of the pub which at the time was the centre of the folk-singing and music scene in North Walsham and the surrounding area. It also holds a special place in the history of folk singing in England, as one of the regulars, Billy Gee, a prominent local singer, was the uncle of Walter Pardon, the renowned folk singer, and from whom Walter gained much of his repertoire.
Please click this link for tickets