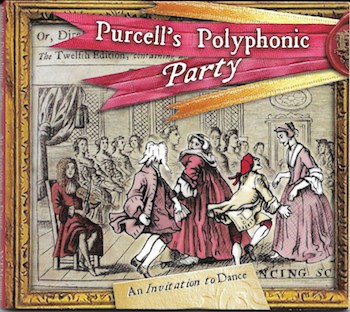 Featuring the fine musicianship of Vicki Swan, Jonny Dyer and John Dipper. This is an album of music from John Playford's English Dancing Master and contemporaries.  You can choose to put the album on just to listen and enjoy, but crucially, each track can be danced to. Repetitions and speeds have all been meticulously researched and included in the sleeve notes. So if you dance any sort of Playford, this is your Invitation to Dance'.
I have followed Vicki and Jonny's career for many years, have seen their shows on numerous occasions and have never been disappointed. They are probably the most hard-working duo on the folk scene with numerous cds, tutor books and tune books to their name in addition to live performances as a duo, in collaborations, shows and workshops. Vicki's Scottish/Swedish heritage gives her a starting point for flute, smallpipes, Swedish pipes and nyckelharpa along with her musical degree study in double bass. Jonny is a technical wizard on guitars and keyboards in styles which cross classical, jazz and folk. On this album they are joined by the viola d'amore of John dipper, renowned performer of concertina and fiddle, teacher, composer and instrument maker.
An Invitation to Dance is an album of 12 tracks, some lesser known tunes from different editions of Playford plus one from Praetorius and one from Kynaston. Foregrounded here is Vicki's expertly and sensitively played nyclelharpas which give the album a Scandinavian overtone.  This merges well with Jonny's strings and keyboards and John's mellow viola d'amore. Occasionally there is an added sparkle: the piano on Emperor of the moon and St Margaret's Hill, the flute on Kelsterne Gardens, the recorder on Terpsichore, the pipes on Mount Hills, the citole on Softly Good Tummas and the harpsichord on Upon a Summer's Day. The layers and harmonies are subtly used throughout, never detracting from the main melody.
This is a beautiful album played with astonishing expertise in a mixture of styles while keeping the true spirit of Playford alive.
To listen to sample tracks and order the CD, go to: http://www.swan-dyer.co.uk/media/album/an-invitation-to-dance
Review by Val Haines