HANNAH SCOTT (with Stefano Della Casa on cello) CANOPY THEATRE, BECCLES SATURDAY 30TH JANUARY 2021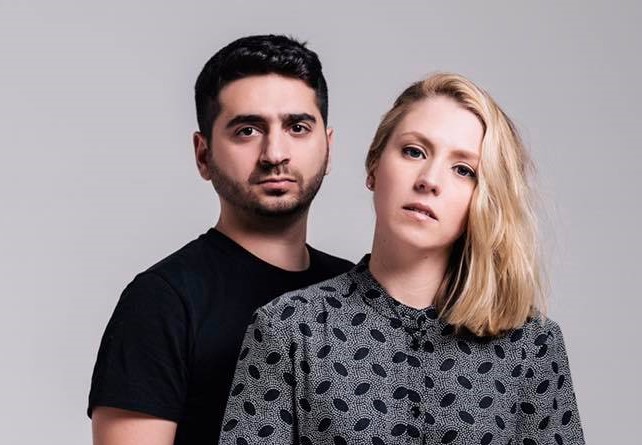 Singer/Songwriter Hannah Scott will be making a welcome return home to her Suffolk roots in January 2021 with a gig at the Canopy Theatre in Beccles.
Hannah draws much of the inspiration for her music from her affinity with Italy. A year living and working on an olive press in rural Tuscany in her late teens provided the backdrop to her early work and she has found her musical home with creative partner Stefano Della Casa.
When they began making music together, they realised they had an amazing connection, despite very different backgrounds. Their musical journey has proved fruitful with previous releases supported by Bob Harris and Dermot O'Leary on BBC Radio 2. They've also been featured by MOJO magazine and as 'New Band of The Day' in The Guardian. Hannah has opened for artists including Seth Lakeman and 10cc.
The pair divide their time between London and Italy and their most recent album, "Pieces Of The Night" was released in June 2018. It features honest songs about the human condition and human connection in an increasingly hectic world. Hannah (guitar and vocals) and Stefano (cello) draw on their own experiences, lyrically exploring the need to push on through the hard times, no matter how dark they may seem.
Hannah has been busy streaming shows online and recording during lockdown and has recently been reunited with Stefano after their long enforced separation. She has released 3 well received singles since May ("Shape", "98" and "Untangling") from her next, eagerly awaited album.
This will be her third show for Martello (should have been the fourth, but that was a casualty of the lockdown) and her second visit to the Canopy Theatre.
For more info, music and videos visit www.hannahscott.co.uk
Like all of Martello's shows during the pandemic this is a socially distanced event, fully compliant with Government Guidelines for the Performing Arts and in a fully risk assessed, Covid secure venue.
As a result tickets are very limited and available in advance only – absolutely no sales on the door.Tickets are £8 from www.ticketsource.co.uk/martello-promotions