You are here:  

HOLLY D JOHNSTONE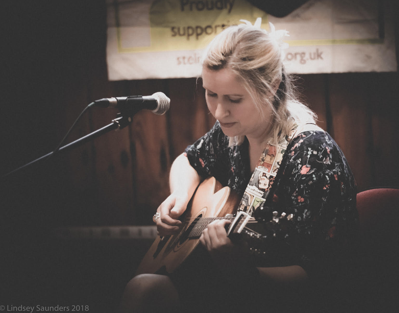 WHAT I DO
I sing and perform traditional and original songs rooted in a modern folk style. Many of my songs are based on historic events or human stories that have inspired me. I am engaged by the way that storytelling and song-writing bind together to form an artistic tapestry of music and tale.
This has led me to work in collaboration with storytellers, which complements my love of narrative music. I perform in folk clubs, at concerts, festivals and storytelling clubs. I am proud of the recordings which I have made, and delight in playing for people in a 'live' musical situation.
I CAN OFFER
Sets of 45-60 mins - solo or as duo with Sarah Wil on flute/ piano.
Sets up to 2 x 60 mins - with full band of guitar, piano, flute, bass and sometimes drums.
SAMPLES OF MY MUSIC
CONTACT
This email address is being protected from spambots. You need JavaScript enabled to view it.
www.hollydjohnston.co.uk
Facebook