You are here:  

EAST CREEK UNION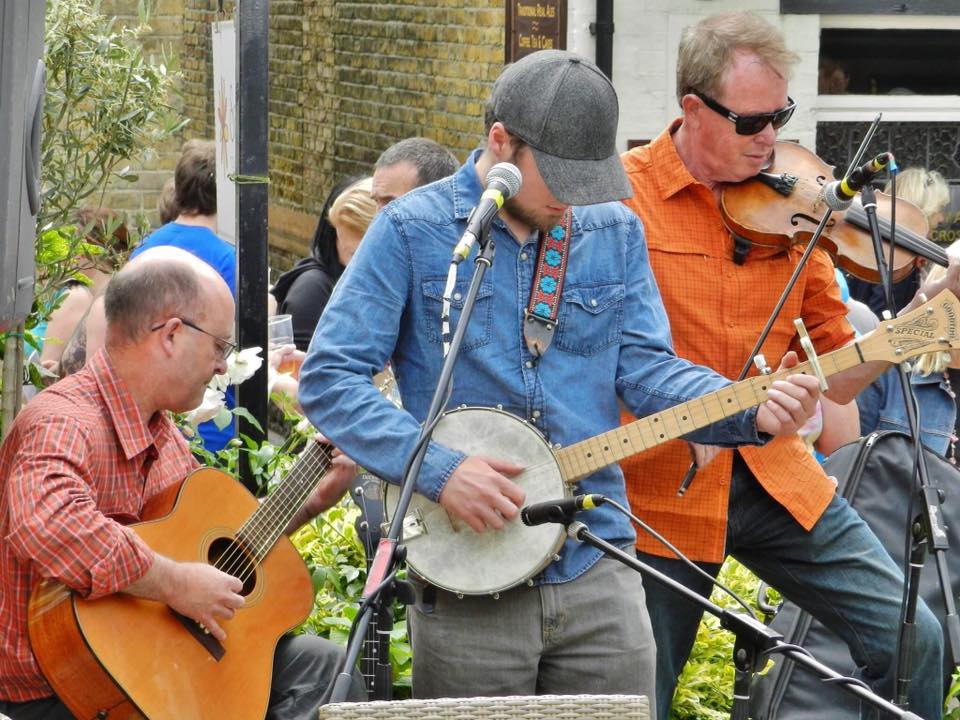 WHAT WE DO
East Creek Union, formed in 2011, is Scott Simmons (lead vocals, banjo and guitar), Bob Tracey (fiddle) and Pete Young (bass, mandolin and guitar). The band is based in North Essex and plays festivals, concert halls, theatres and pubs throughout England.
The band name originated from a public poll when Scott and Bob first played as a duo at the Maverick Festival back in 2012. The 'union' concept has been put to good effect allowing the band to work as a duo, trio or as a bigger band to meet event requirements,
LINE-UP
Vocals / banjo / mandolin / fiddle / double bass / guitar
WE CAN OFFER
Concert spots - from 30 minutes through to full-length folk club and festival sets of 2 x 45 minutes.
Private parties
Old time music for square dances
Banjo and fiddle workshops - from beginner to advanced levels.
SAMPLES OF OUR MUSIC
Lil Liza Jane / Chiquapin Hunting
Cluck Old Hen / The Cuckoo
CONTACT
Phone Scott – 07758 073401
Email This email address is being protected from spambots. You need JavaScript enabled to view it. / This email address is being protected from spambots. You need JavaScript enabled to view it.
Website Facebook East Creek Union