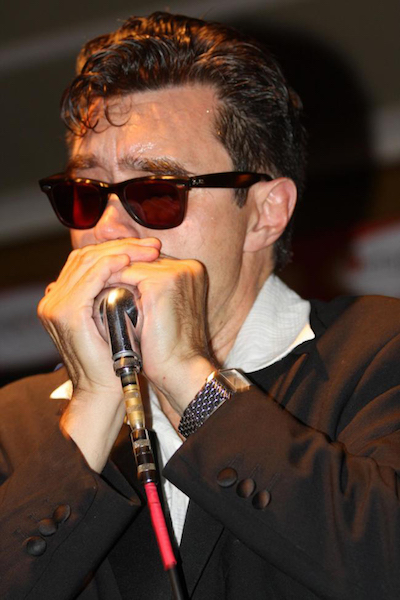 Promoters of Blues at the Barns - Essex's acclaimed festival of acoustic blues, folk-roots and Americana music - have announced what they are calling their strongest lineup yet for the third annual festival this May. An exciting, expanded line-up of acts will grace the twin stages of Blues at the Barns 2019 over nine hours, on Sunday, May 5, at Creeksea Place Farm, Creeksea, just outside Burnham-on-Crouch.

Tickets are on sale for the event, which will be headlined by top international retro-blues band West Weston's Blues Sonics. Other acts on the bill include rising blues/Americana star Mike Ross and his band, guitarist and singer Kris Dollimore, soulful American singer Kyshona and the return of one of the artists from the first Blues at the Barns, Maldon-born folk singer David Hughes.
Promoter, Burnham musician Tim Aves, said: "We're absolutely thrilled to be bringing so many great artists to Creeksea for the festival this May, offering such a fantastic variety of styles.
                                                                                                                                                                                               

"We are especially lucky that West Weston is fitting us into his busy international touring schedule. Ever since he played harmonica on the Number 1 Roger Daltry / Wilko Johnson album a couple of years ago, he's been in huge demand. His band are excellent - guaranteed to get everyone up on their feet and dancing at the end of the night.
"But Blues at the Barns isn't really about stars. It's about the vibe. We work hard to achieve a lovely, relaxed atmosphere that you don't experience at many festivals. We're finding a lot of people come along almost just for that."
Blues at the Barns 2019 will again offer a dedicated festival campsite, a wide range of blues and Americana-themed food, and at least one "Festival Fringe" gig in Burnham town on Saturday, May 4 - the evening before the festival proper. 
Tim added: "Again this year, it's a bank holiday weekend. We're running the music until 11pm, and offering people the chance to camp on-site Saturday and Sunday and enjoy a weekend of great music, let their hair down and have a great time in a fantastic rural setting."

Tickets are on sale at the Parlour Cafe on the Creeksea site, by calling 01621 786503, or online via the festival website www.bluesatthebarns.moonfruit.com.
ARTISTS for 2019...
West Weston's Blues Sonics
One of the finest and most popular Chicago and West-Coast blues bands on the European blues circuit, led by frontman and harmonica ace Steve "West" Weston, a former member of the acclaimed Big Town Playboys.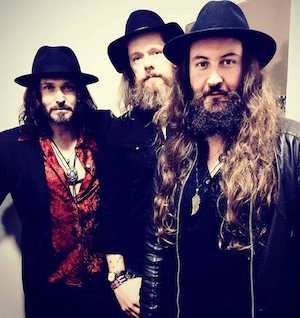 The Mike Ross Band
Singer, guitarist and songwriter Ross's music takes listeners on a uniquely detailed and image-packed tour of the history of the blues - from the Mississippi Delta at the turn of the 20th century to the present, with his powerful emotive voice and intoxicating virtuosic guitar playing carrying you every inch of the way. "Fuzzed up, fierce and full frontal fiery attack coupled with sexy, smooth slidin', southern soul! "- Mojo Magazine
Kris Dollimore
In a career spanning four decades, Dollimore has graced some of the world's biggest stages, playing  with international bands and artists, including The Godfathers, The Damned, Del Amitri, Adam Ant and Johnny Thunders. A decade ago, he refocused on his work as a solo acoustic blues and folk.
Sunjay
Singer-songwriter Sunjay's style blends folk and blues and has won him a clutch of accolades, including the Wath Festival Young Performer's Award, a place in the BBC Young Folk Awards finals, plus multiple nominations in the Exposure Music Awards and the British Blues Awards.
David Hughes
Essex guitarist and singer David Hughes, is returning to BATB after gracing our very first festival bill. His 1997 album, ACTIVE IN THE PARISH was a Q magazine album of the year and he has been a regular on BBC Radio 4. He has also toured and performed with a huge range of folk legends, including Fairport Convention, Jacqui McShee, Danny Thompson, Bert Jansch and Eddi Reader.
Ma Polaine's Great Decline
Described as "like a young Billie Holiday gate-crashing a Tom Waits Swordfishtrombones recording session", and  "a moody Mary Margaret O'Hara", blues and roots duo Ma Polaine's Great Decline have a reputation as an intriguing and hard-to-pigeonhole act.
Kyshona  (USA)
American singer, songwriter and guitarist Kyshona Armstrong mixes her love of storytelling with the sound of her musical roots. Soulful, spiritual, at times guttural, Kyshona delivers an open honesty through her powerful, soulful voice and lyrics, taking the audience on an emotional, soul-stirring, musical journey.
Mark Harrison   
Singer and guitarist Harrison's music takes the timeless quality of the early blues and makes it relevant to the present day. His guitar work uses strong rhythms and adds catchy, memorable tunes, covering a huge range of topics, many of them unexpected.
PillBox   
Colchester-based PillBox  are a 3-piece band with a captivating take on alternative/folk/rock, featuring Gavin Bowern's Americana-folk compositions and a dynamic rock rhythm section. They will be playing a largely-acoustic set for BATB.
The Dust Bowl Sinners
From the unrelenting windswept plains of Byfleet and New Haw, and the brutal wilderness that is Staines-Upon-Thames come The Dustbowl Sinners, featuring banjo, mandolin, guitars, accordion, harmonica, washboard and double bass...and some fun Americana tunes.
Saltshaker
Saltshaker are an acoustic blues duo from Suffolk.  Adrian Day (harmonica and vocals) and  Andy Heasman (guitar and backing vocals) play raw, uptempo, blues songs, some familiar, some less so.
For more information, interviews, artist music or anything else, call Tim Aves on 07979 601197 or email This email address is being protected from spambots. You need JavaScript enabled to view it.